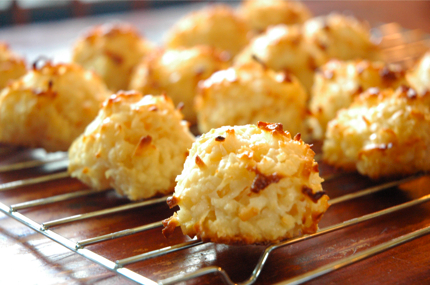 Coconut. I suppose it is a legitimate thing to eat for some of you but I'd rather eat a handful of crickets.
When I was a teenager and feeling like I could eat something (i.e. always) I looked in my cupboard and saw a bag of coconut macaroon mix. I decided to bake a batch. Soon enough I put the first warm and chewy treat in my mouth. It was delicious so I had another…and another…and another. Within minutes I put the last of the macaroons in my mouth. I enjoyed every one of them. MMM!!
That was the last time I ever ate coconut! I didn't get sick from my spree but those coconut macaroons...