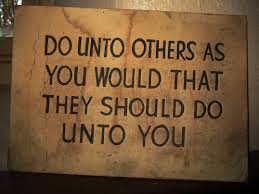 THE GOLDEN RULE 2.0
(svp, voir plus bas pour la version Française)
The golden rule is nice – Do unto others as you would have them do unto you. Unfortunately, just like any advice, what may be good for one person can be a pretty bad for someone else.
The rule of moral reciprocity is based on a simple principle; everyone should be treated equally. But it is also based on the idea that you will treat yourself fairly…and that isn't always the case.
I have written before about a basic dimension of personality called agreeableness. We all have different degrees of this dimension. At one...