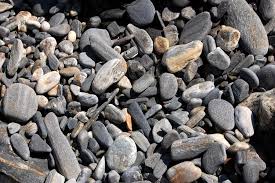 SMOOTH ROCKS AND PLASTIC RINGS
(SVP, voir plus bas pour la version Française)
Why do we always seem to come home from vacation with a pocketful of smooth rocks or seashells we picked up at the beach or cheap plastic rings we bought at an amusement park? I don't know about you but I have a stack of them.
I was seven years old the first time I went to Italy to visit my grandparents' farm. It was quite an experience. No running water, no electricity… and no toilet. Yikes! I was invited to use the great outdoors for all my toileting needs. Are you kidding me? There are bugs out there! I...