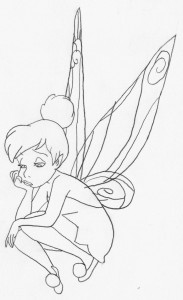 We can easily understand a child who is afraid of the dark, the real tragedy in life is an adult who is afraid of the light.-Plato
Every now and then, it seems like I keep having the same conversation; and lately a number of folks have shared with me their fears about recovery; how they don't dare hope things will ever really get better for them.
They don't even want to hear the stories of other people who have regained their health or peace of mind after a mental health problem because they say…
I don't think it can happen for me and hoping for something that may happen for others but will not for me, hurts.
Stigma, the negative association we still make with the idea of having a mental health problem can cause feelings of embarrassment and shame, leading a person to believe that they may get 'a little better' with regards to their problem, but they can't ever 'be normal' again.
When diagnosed with almost any other kind of physical medical condition, one of the first things we want to know is will it go away.
But with our mental health, it's as if we can never be ok again because we are somehow weird, damaged or incompetent by virtue of having had a medical condition that we did not choose to have.
Research carried out across the world shows us that most people do recover in terms of their symptoms of mental distress, but we don't hear enough about this fact.
When we do recover we tend to want to keep our experiences to ourselves because of the social judgments we fear.
Talk around the office or at school rarely goes like this:
"Hey I beat an eating disorder let me tell you what helped me" or "I suffered from depression for many years alone, but after I found a helpful counsellor and great support group I now know what I have to do to keep a healthy frame of mind when things get stressful for me".
Although this is slowly changing and many recovery stories are beginning to become part of the mental health landscape, mental health services have only recently begun to integrate the hopeful message of the reality of recovery front and center.
Sometimes one can feel scared to hope because they have been trying treatment, such as counselling and medication and feel they should be "over it by now".
What I often witness is how many of the thinking patterns, or "mental traps" that underlie and maintain the difficulties and keep us feeling stuck, such as perfectionism," all or nothing thinking" or personalizing, are evident in the way we approach recovery.
Perfectionism is where I feel that if I don't do something just right, it is a threat to how I see myself, or worse yet how others might see me.
All or nothing thinking is seeing things in extremes like even though I am making changes, the fact that I still experience symptoms means I will never be really better.
Personalizing is the idea that whenever bad or unpleasant things happen to me it must be because I did something wrong, or I am unlikeable, or unlucky.
For others, experiencing a number of conditions at the same time, such as anxiety and depression, or being told they have a personality disorder as well as an eating disorder, they feel doubly or triply doomed.
Mental health problems often "travel in packs"; it is very common to experience more than one disorder, and when we work on one aspect, learning new ways of understanding and coping, it usually has a positive effect on other areas.
We can feel especially frustrated with ourselves when it is our second or third try at getting the help we need and we are still struggling.
Making long lasting changes takes time, sustained effort, support from someone we trust, and most of all trusting ourselves.
Developing real confidence that we can deal with our fears and concerns comes from understanding how difficult change may be and preparing for setbacks as a normal part of learning and growing.
When I keep having the same conversation I also ask myself what is happening with me and how I may be contributing to someone feeling stuck…
I have found that when in a helper role, in wanting to help people change, we may unintentionally encourage the idea that they should get "over by now".
Sometimes we need to create an open space where it is ok to explore discouragement or painful feelings about what we feel we have lost in having had a mental health problem such as how we see ourselves and our future, and interruptions or struggles in school, family or work life.
Recovery can require coming to terms with experiences that were not of our choosing but that we now have new understanding of, such as we are not to blame, it is not about weakness or personal failing or because we aren't normal, and that needing and seeking support is healthy.
There are many great books to help with recovering our mental health and here are two of my favorites:
They are easy to read and you can put them down and pick them up and stumble upon something useful. Also they are both available in French.
For loads more information on eating disorders, support services for sufferers and family members, great chatting events and super BLOGS on eating disorder recovery check out:
http://www.anebquebec.com/
Now over to you. What has helped you when recovery has seemed a long ways away to keep on "keeping on" ?
Tagged as acceptance, anti-stigma, discouragement, hope, recovery.
Posted in Coping, anxiety, depression, discouragement, eating disorders, helper role, hope, personality disorder, recovery, stigma, treatment.
Posted on
26 Nov 2012