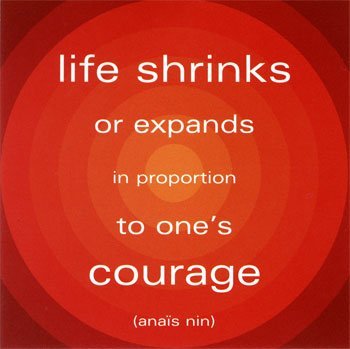 I cannot help but think of the 26 children and teachers who were killed in Newtown, Connecticut December 14th. Two weeks before Christmas.  What does it say about a society where mass shootings are becoming the norm?  What does it say about the killer, and what provokes the immense rage behind such acts?
Are people so alienated from one another that someone can retreat into their own world and convince themselves that this is the best way to go?  The politics of difference play a role here.  How to broach the many levels of difference that exist? Different cultures, different backgrounds, and the horror that anyone challenge our politically correct way of presenting ourselves serve to keep us apart.
Academics have long discussed interacting with the "other", and in fact many clinicians are trained to approach this "other". What about the "us"?
I have to question whether our leaders are equipping us with the tools to break through stigma and communicate through the divide. People are terrified of confronting social conventions, simply cannot be bothered or don't know how to break through. Or perhaps, they are unconsciously or consciously aware of the benefits to themselves when others are in a less privileged position. It puffs up one's ego, and allows one to sidestep responsibility.
Our liberal universities teach us all kinds of ideas about human rights, equality and open-mindedness. But do they really show people that they are benefitting in their pocketbooks and in their self-defined interests from these social inequalities? At one point, people seem to place a veil in front of their face and convince themselves that their behavior is in line with their values. And the fact that they are privileged is because of their own hard work and initiative. It is extremely difficult to ask someone to sacrifice something of themselves, or to challenge their reputations or incomes.
I've always questioned why this is the case. Where is the courage that our society demands? Why are people so afraid to stand up?  As Stanley Milgram discovered in his obedience experiments in the 1960s, people can be herded up like sheep to inflict pain on others. I encourage everyone reading this blog to get the dialogue started and to stop being so scared. It isn't helping.
Tagged as .
Posted in Non classé.
Posted on
16 Dec 2012